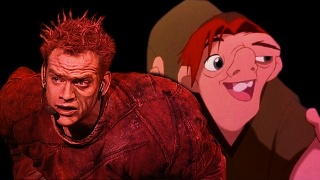 Quasimodo (played by WickedLove1992) is an Oreus (bear-man) with an unknown past.
So far, all that's known is that Quasimodo came to the Bonaccord demon family house, with no memory sans his name and what species he was.
As an Oreus, he can shift into a bear and a half-man half-bear from, though the latter he never uses because it's too uncomfortable. He's naturally cheerful and optimistic.
He came with his best friend Zuko to Spirit High to act as a diplomat between Ozai and Jack Skellington, as well as get an education.
Relationships
Edit
To be added.
Ad blocker interference detected!
Wikia is a free-to-use site that makes money from advertising. We have a modified experience for viewers using ad blockers

Wikia is not accessible if you've made further modifications. Remove the custom ad blocker rule(s) and the page will load as expected.