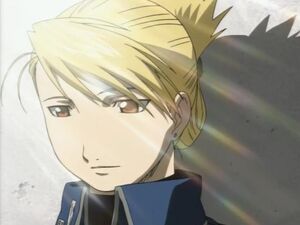 Riza Hawkeye is the Deputy Headmistress of the school and teaches a class on Alchemy.
PERSONALITY
Edit
She comes across at first as cold and uncaring, but to those who are close to her she is protective and much more open.
She was a Lieutenant during the Dark Wars, fighting for the Supernatural side.
Ad blocker interference detected!
Wikia is a free-to-use site that makes money from advertising. We have a modified experience for viewers using ad blockers

Wikia is not accessible if you've made further modifications. Remove the custom ad blocker rule(s) and the page will load as expected.