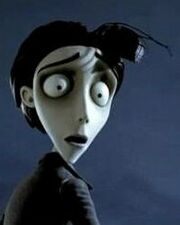 Victor lived a very happy life... until he discovered he had a terrible power, a power to suck out the life force of anything until it's dead. He was able to keep it at bay, but after being bottled up for so long it lashed out when he touched his girlfriend. She died within seconds.
After her death, Victor fled. He found this school by chance, and hoped a new place would help him heal.. and help him get rid of his power.
Ad blocker interference detected!
Wikia is a free-to-use site that makes money from advertising. We have a modified experience for viewers using ad blockers

Wikia is not accessible if you've made further modifications. Remove the custom ad blocker rule(s) and the page will load as expected.